Charleston's Most
Charming Historic Inn
Welcome to the Elliott House Inn
Intimate. Romantic. Indulgent.
With its tranquil cobblestoned courtyard, original hardwood floors and breezy piazzas, the Elliott House Inn invites a fresh, yet historically rich, Charleston experience. Once a private residence, our Queen Street inn effortlessly pairs the comfort and intimacy of an inn with the chic style and contemporary services of a boutique hotel, delighting first-time visitors and charming returning friends.
Our Location
Meet Neal Cook, Our In-House Historian
As The Elliott House Inn, we're passionate about history and nothing delights us more than the storytelling of our own Neal Cook, in-house historian and 10th generation South Carolinian. Neal offers private curated tours exclusively to Elliott House Inn guests.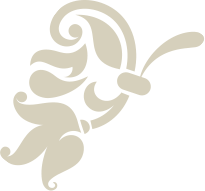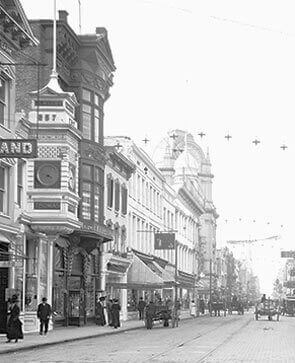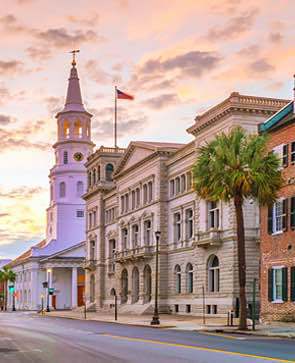 Very Central, Comfortable Boutique Hotel
Excellent boutique hotel! Continental breakfast delivered to your room or courtyard. Wine and cheese served at 5pm...we spent cocktail hour before dinner every nite by the brick fireplace in the courtyard...close to many tours and great restaurants ...very comfortable and spacious king room with wood floors and plantation shutters. Will stay there again.
- kbrignac2019
Glorious Getaway
The staff and service at Elliot House was incredible - the perfect combination of historic and local, paired with updated rooms and thoughtful touches. The inclusions for a nights stay are unbeatable. The location of this inn is perfect for someone wanting to explore Charleston. You are walking distance to so much and can hop on a set of their complementary bikes if you want to go a little further on your adventure.
- Jessica H.
"Great Small Hotel in the Historic District"
This was a fine place with great staff who were helpful and friendly. Enjoyed the wine and cheese in the courtyard each afternoon. In the middle of the historic downtown, surrounded by great restaurants. Rooms were clean and comfortable.
- WeddingRingStaysOn
"First Visit to Charleston"
Perfect location, very friendly staff and so charming. Happy hour wine and cheese bar and a fire going in the courtyard– what a beautiful way to start the evening. We will definitely go back and stay there again.
- Lauren W.
"Wonderful Place to Stay"
I like the way this Inn feels and how everything is situated. The courtyard area is a very good communal area to hang out, with a fireplace and plenty of tables and chairs for everyone to fit comfortably. The staff here is very attentive and makes sure that everyone has what they need to have the best visit possible. I like being able to come to The Elliott House Inn and look forward to being able to return soon.
- EvanGuthrie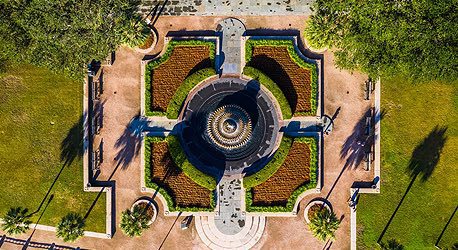 Top Attractions
Waterfront Park
9 Min - 0.4 Miles
3 Min - 0.4 Miles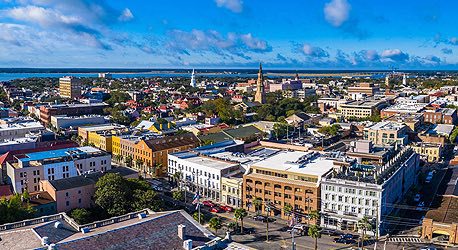 Top Attractions
Charleston City Market
9 Min - 0.5 Miles
3 Min - 0.5 Miles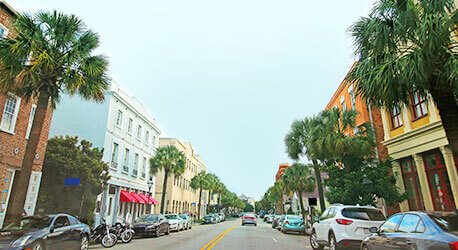 Top Attractions
King Street
< 1 Min - 500 Feet
< 1 Min - 500 Feet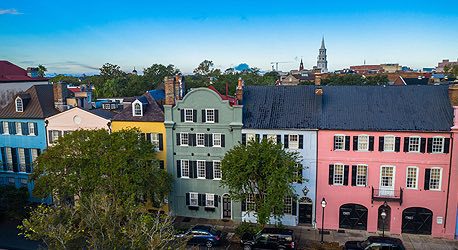 Top Attractions
Rainbow Row
10 Min - 0.5 Miles
4 Min - 0.5 Miles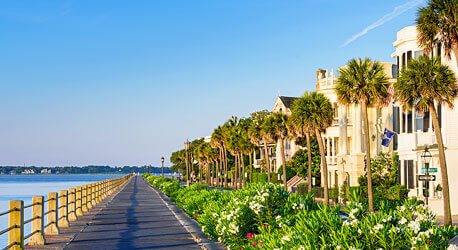 Top Attractions
The Battery
14 Min - 0.8 Miles
6 Min - 0.8 Miles
Explore Map