Exploring Historic Charleston
Charleston was established in 1670 by eight private investors, known as the Lords Proprietors, who were loyal to King Charles II. It was the crown jewel of the Carolina Colonies, which extended from Florida to Virginia, and was the wealthiest British city in North America. The city was set up into burroughs with the street names conveying their earliest meanings. For example, King Street was the Old Kings Highway; Meeting Street was where the old meeting houses were located; and Water Street was part of the harbor until government projects filled in the land. The lists go on.
at a glance
Distinct architecture
Charming gardens & squares
Excellent shopping
World-renowned restaurants
White sand beaches
Centuries-old streets & homes
Our Favorite Nearby Attractions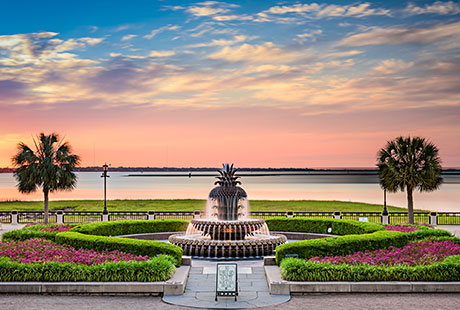 Waterfront Park
Cooper Riverfront, Charleston
Spanning 12 acres along a half-mile of the Cooper River, this popular Charleston park is dotted with picturesque walkways and foundations.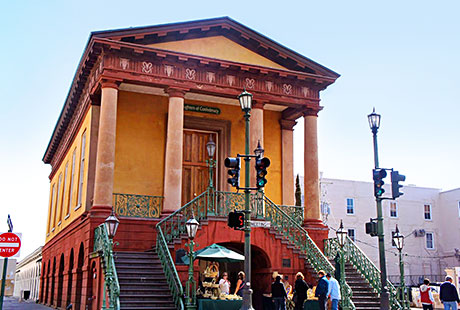 Charleston City Market
188 Meeting Street
The cultural heart of Charleston, the Historic City Market spans four city blocks and features hundreds of artisans, galleries and shops. Don't miss the city's quintessential sweetgrass baskets.
Open daily, 9:30 am - 6:00 pm (Night Market Fri & Sat, 6:30 - 10:30 pm)
Rainbow Row
East Bay St.
Just around the corner from our inn, Rainbow Row is famous for its pastel colored homes with overflowing flower boxes and a slew of restaurants and cafes.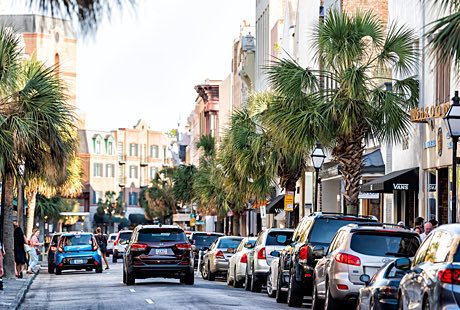 King Street
King St
Steps from Elliott House is King St, the prime spot for Charleston shopping. Wander through boutiques, art galleries, and shops.
Fort Sumter
Charleston Harbor
Dubbed the "birthplace of the Civil War," Fort Sumter is located in Charleston Harbor and is accessible by concession-operated ferry or personal boat.
Open daily, hours vary by season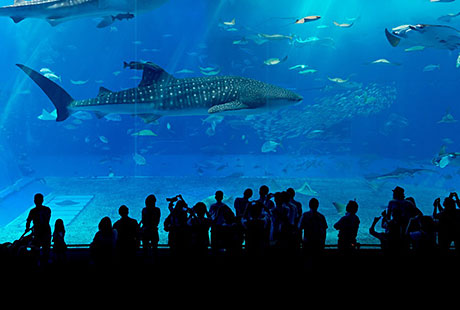 South Carolina Aquarium
100 Aquarium Wharf
Come face-to-fin with more than 5,000 animals, including stingrays, sharks and alligators. The Sea Turtle Hospital is a must-see.
Open daily, 9:00 am - 4:00 pm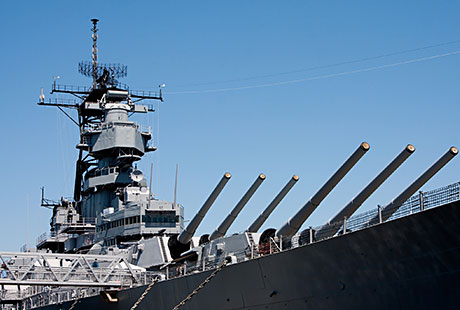 Patriots Point Naval & Maritime Museum
40 Patriots Point Rd.
Follow in the steps of naval heroes at Patriots Point Naval & Maritime Museum, home of the USS Yorktown.
Open daily, 9:00 am - 6:30 pm (earlier on holidays)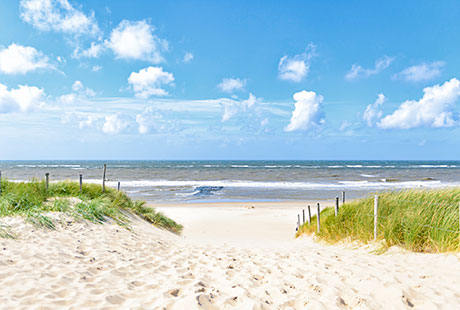 Sullivan's Island
Located just a few minutes from downtown Charleston, Sullivan's Island draws locals and visitors to its wide beaches and array of dining, shopping and on-the-water-recreation.