Five Favorite Walking Tours of Downtown Charleston
Strike out in any direction and you're surrounded by Charleston's rich history and stunning architecture. Here, our in-house historian, Neal Cook, shares four easy, self-guided walking tours spanning a half-mile to 1.25 miles north, south, east and west of the Elliott House Inn. His fifth tour may well be his favorite, however, because it's the one he curates exclusively for you.
at a glance
Distinct architecture
Charming gardens & squares
Excellent shopping
World-renowned restaurants
White sand beaches
Centuries-old streets & homes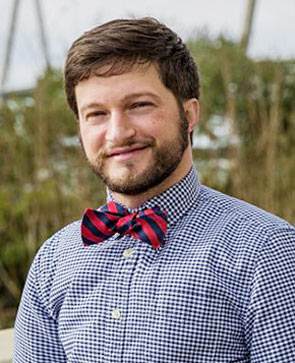 Curate your Charleston Experience
Allow Neal Cook, our in-house guru of history, to customize a tour exclusively for you. Cook's passion for history is rooted in his kin, some of whom still live on farmland owned by his family since the 1700s. Tales about his relative, Congressman Simeon Corley, first sparked his curiosity and fueled his inspiration. A South Carolina "scalawag" who supported reunification after Civil War, Corley was one for the few newspaper writers in the South who openly opposed the secessionist movement. He did not fear persecution, he only sought to move South Carolina in a new, more thoughtful and progressive direction.
Cook graduated with his Master's of Science in Travel & Tourism management from Clemson University. He and his wife Amanda live in Charleston and are proud parents of their son.
It would be my pleasure to give you my perspective of Charleston's unique and diverse past. The stories that have been shared by my family for countless generations are truly what inspire me. Charleston is the greatest place in the world, and I am fortunate to be able to share so much of its' great and glorious past with you. --Neal Cook
Thank You